NOTICE:
Due to the COVID-19 shelter in place mandate in effect for Mendocino County, 
Our office is currently closed and we are not accepting reservations until further notice. 
Please, check back at a later date for future updates. 
Welcome
Situated in a low mountain valley of Northern California's Mendocino County, the 5,000 acres that would become Ridgewood Ranch were originally inhabited by the indigenous Pomo peoples.
The property was purchased by automobile magnate Charles S. Howard in 1919, and he quickly transformed it into a fully working ranch and thoroughbred facility, complete with the Howard's large Craftsman style home, and horse stud barn.
From there this great piece of property includes a
Beautiful,Quiet Quaint RV Park. Located on the Sprawling Ridgewood Ranch in Mendicino County of Northern California. Ridgewood Ranch is where the beloved Racehorse Seabiscuit retired and lived the remainder of his life. So…. for you Seabiscuit fans this is the place to be!
www.seabiscuitheritage.org
Our park offers no cable T.V. but we do have our very own Outdoor Show Playing live, right outside your door 24 hrs a day. We have Turkey, Brown Deer, White Deer, Birds of vast variety, Rabbits, Howling Coyotes and so much more! It is a nature lovers paradise!
We also offer a swimming pool, clean showers, restrooms and laundry facilities. We provide wireless internet connection in our laundry facilities.
Only 6 miles south of Willits, with Restaurants, Grocery stores, Movie Theater and of course the Skunk Train!
www.skunktrain.com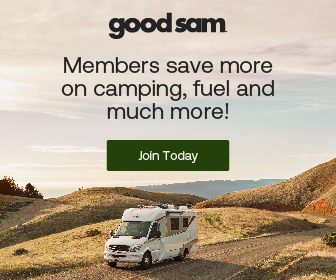 Address:
10755 Mobile Village Way
Just look for
Mile Marker 39.5
Lat, Lon: 39.31066, -123.30557
Directions: S-bnd: From Jct of US-101 & SR-20W (in Willits), S 7 mi on US-101 to Ridgewood Ranch entrance, W 1.6 mi (L); or N-bnd: From Jct of US-101 & SR-20E (Ukiah), N 8.5 mi on US-101/SR-20 to Ridgewood Ranch entrance, W 1.6 mi (L)
https://www.facebook.com/goldenrulerv
Click Here for More Information about the RV Park.